Hi. I'm the newest here. I just came home yesterday and I'm still trying to figure things out, but it looks like I've got a great place to be.
I'm a sato, a rescued dog from the streets of Puerto Rico. I was sent to the shelter in upstate NY by a Boxer rescue group that also rescues satos. They think I have some daschund in me, judging by my knobbly knees and paws, but I have the face of a chihuahua. The shelter said that I was four months old, but the vet thinks I'm closer to three months, because I still have all my puppy teeth.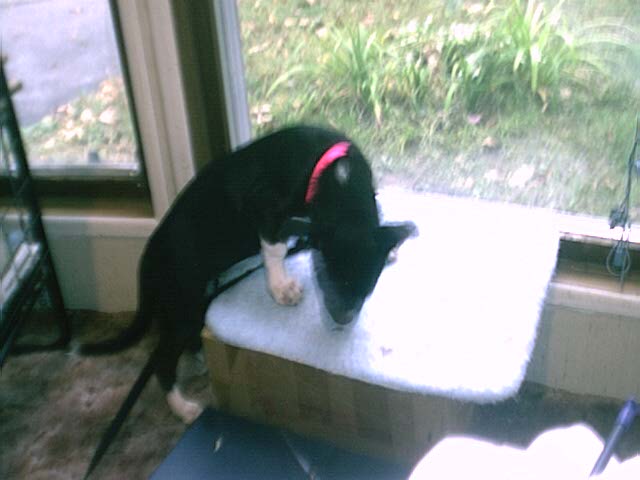 Mom calls me Miracle, but she says that's a little hokey, so she calls me Miri for short. There was a song playing by Mike & the Mechanics called "All I need is a miracle" when we were being seen by the vet. Mom says I'm going to be very important. I'm going to be something called a Service Dog. Mom says she's ill and I'm going to be her little helper. I'm not sure yet what that means, but she says I'll get to go places with her, and that can only be fun!