So Mom built me a brand new cage! She did this all by herself using something called Neat Idea Cubes, although she said something about them being a generic brand, which I didn't understand.
Look how big it is!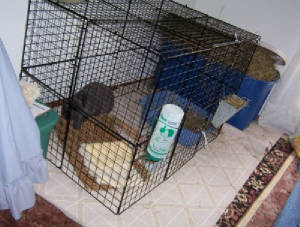 See all my fun furniture?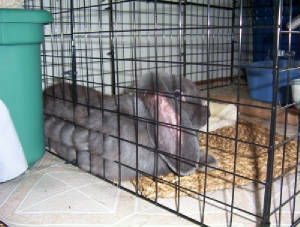 I like my new grass mat.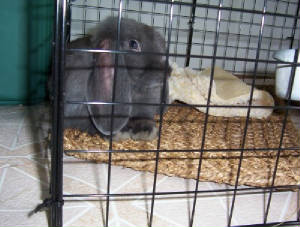 What more could a bunny want?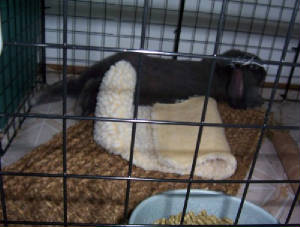 So much space to streeeeetch out in!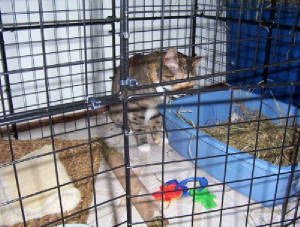 A neighbor visits. I chased her out of my litterbox, though. Some things aren't meant to be shared!